Local attractions
Click the link below for more information on North Cornwalls best beaches
Trebarwith Strand Beach (Trebarwith)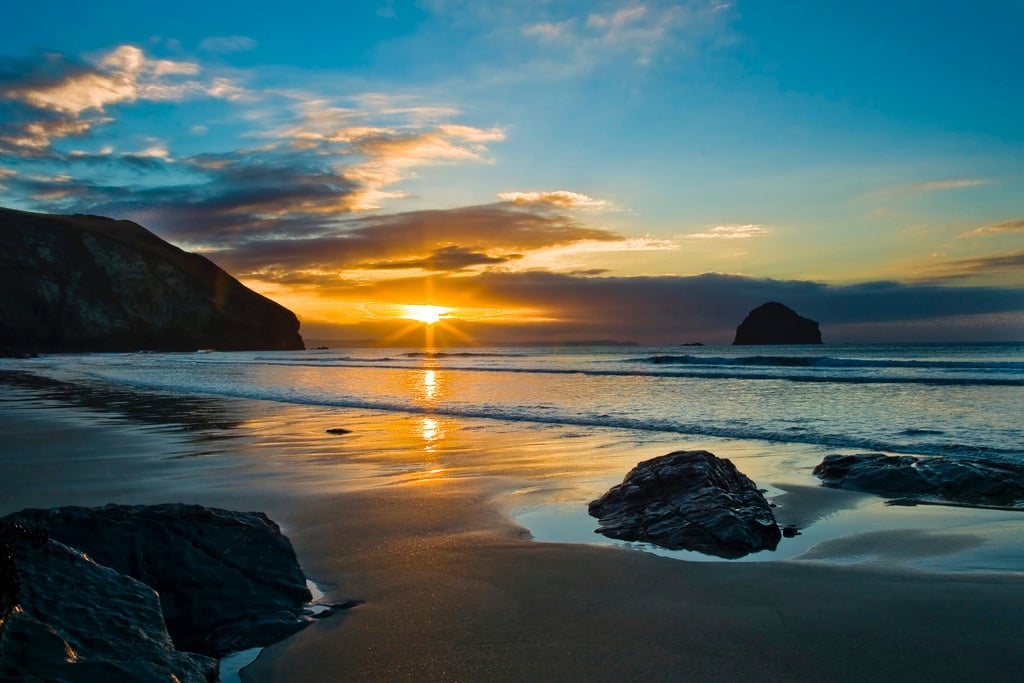 Trebarwith Strand is approx 2 miles from Rosebud, and can be reached on foot along the coast path or road. Trebarwith is a superb all round beach that boasts good bathing and surfing with plenty of nooks and crannies for the marine explorers amongst you. At low tide Trebarwith Strand is almost a half mile long stretch of unbroken golden sand. This beach is dog friendly, has good general facilities, ample parking and easy access.
Port Isaac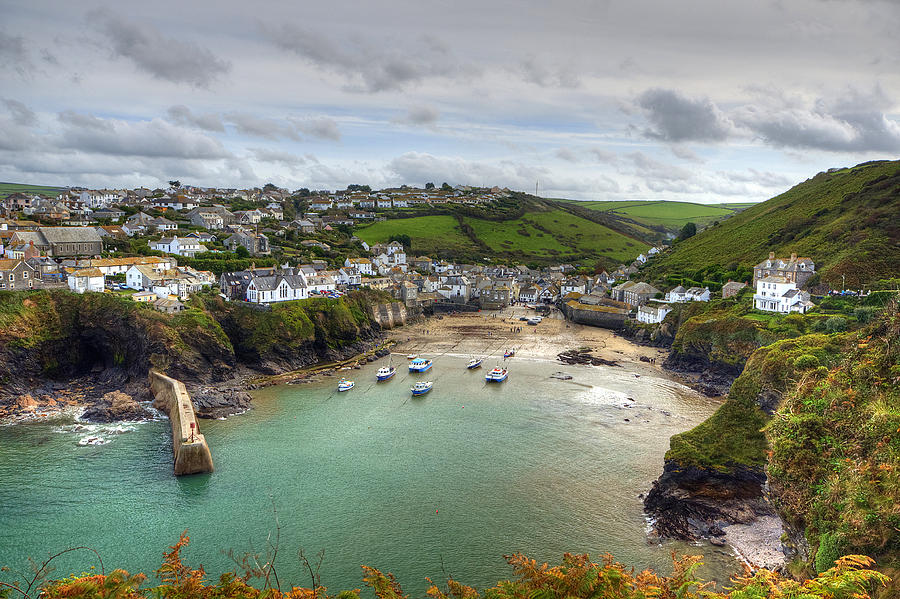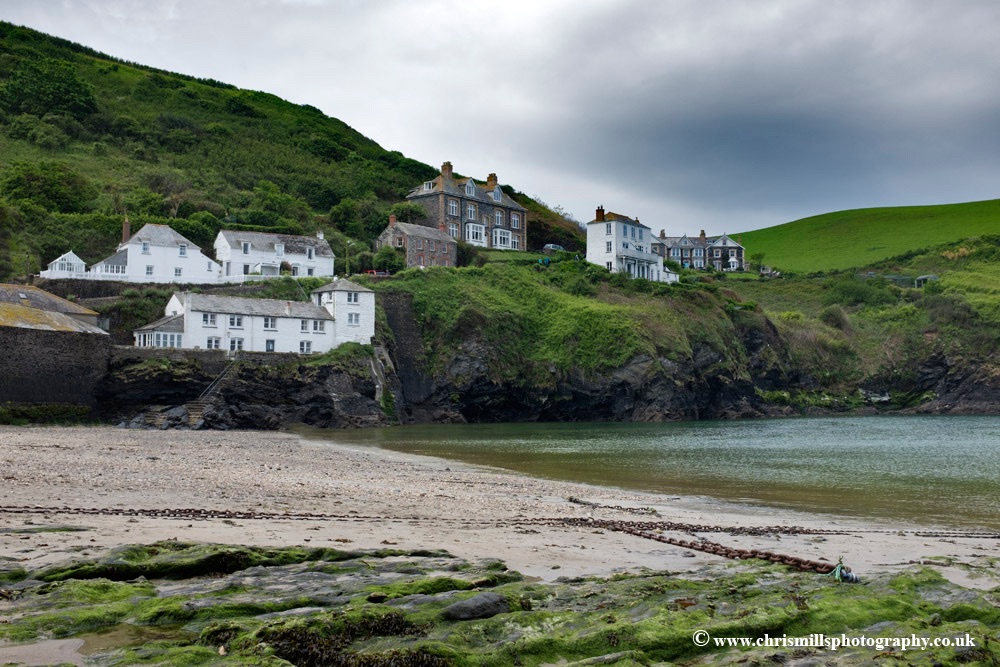 This small picturesque and historic fishing village and home to the TV series Doc Martin, is set amidst magnificent scenary.
Padstow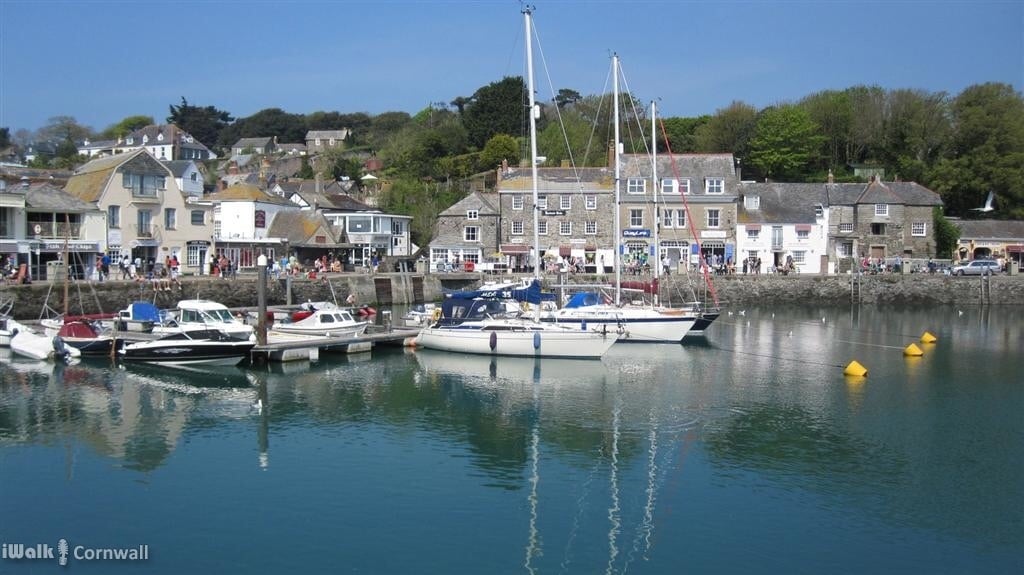 Padstow is a charming working fishing port surrounded by glorious sandy beaches, at the head of the Camel Estuary.
St Nectans Glen (Trethevy, Tintagel)

Experience a spectacular 60' waterfall through a hole in the rocks.
Accompanied by 2 additional waterfalls and a beautiful woodland walk by the river.
Boscastle

This idyllic setting was devastated by the flash flood in 2004, when torrential rain created a 14' wall of water which swept away cars and buildings.
Eden Project (Bodelva, St Austell)


Explore a dramatic global garden housed in tropical biomes that nestle in a crater the size of 30 football pitches.
Bodmin & Wenford Steam Railway

Why not take a nostalgic day out on the steam railway at Bodmin
Tregardock Beach (Delabole)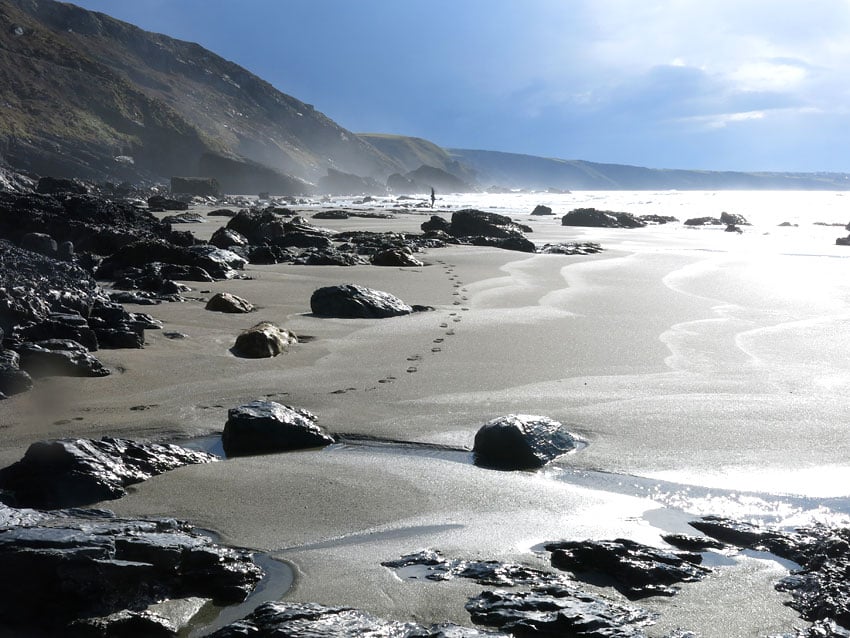 Delabole's secret beach on Cornwall's Atlantic Coast, good surf, golden sands, no shops, and high cliffs. Tregardock, Delabole's long guarded secret beach. Delabolians have been protective of our beach for generations. If you get to know a local well enough they might let you into the secret.
Camel Trail (Wenford Bridge to Padstow)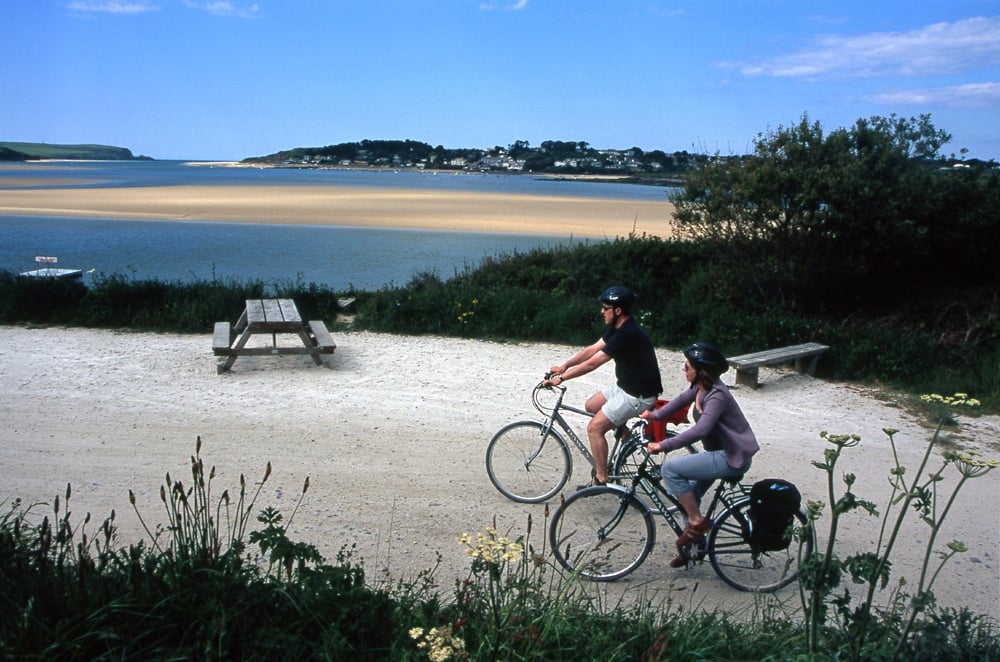 Pick a nice day and take a bike ride along the famous Camal Trail, with breath-taking scenery over the Camel estuary. The trail can be broken into small rides from Wadebridge to Padstow 5.5 miles, Wadebridge to Bodmin 5.7 miles and Bodmin to Wenford bridge 6.25 miles. This multi-use trail is for cycling or walking along a virtually level disused railway track with cycle hire and refreshments at several points along the 17.5 mile route.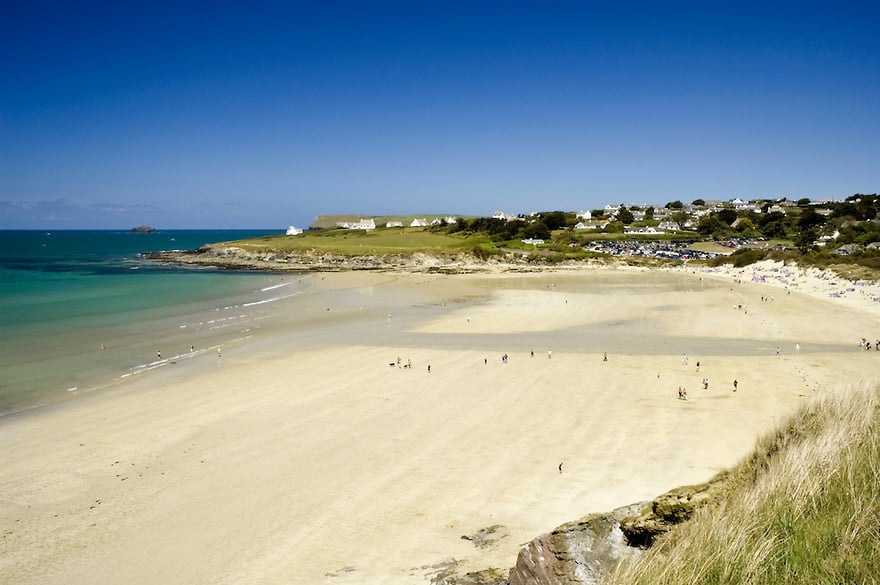 Very popular beach especially with windsurfers, in general, this is the last place to look for waves, however, on the biggest storm swells this is
probably the only place you will be able to surf, when Polzeath is excessively big and blown out.
Bodmin Jail / Restaurant


An all weather attraction is the historic former prison situated on the edge of Bodmin Moor, can also be accessed via the Camel Trail.
Polzeath Beach ideal for surfing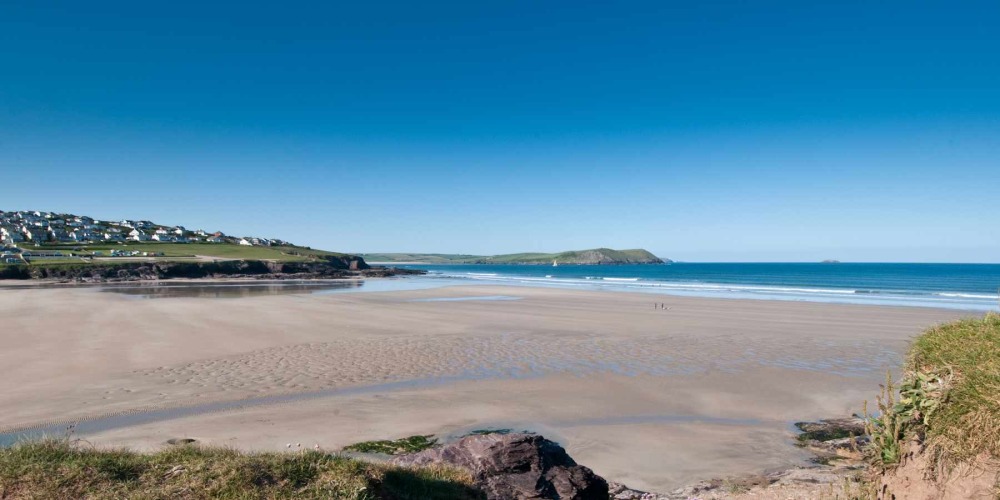 A very popular and safe beach break for all ages and ability. Works well at low tide and on the push in. At low tide the right hand side gets very crowded due to the
sand bank that produces a great inside section. There are several peaks across the bay to look out for and avoid the crowds.
Between mid and high tide, beneath the lifeguard hut, the rocks on the left hand side work particularly well for body boarders and knee boarders, or the more experienced surfer, it offers a steep and shallow elevator drop that often makes it to an inside section. Confident lefthanders should apply!
At high tide, go home - waves get channelled by the cliffs and turn very sloppy.
Delabole - Slate Quarry

At approx 500 foot deep, and 1.5 miles circumference, this is a spectacular walk around this 17th century Quarry.
We would like to recommend
iwalknorthcornwall
who have some fantastic walks listed with maps & great info of the North cornwall coast path, There are public footpaths linking the coast road to the North Cornwall coastal path local to the site (approx 1/2 mile) below are some of the views seen from these walks.
Coastal path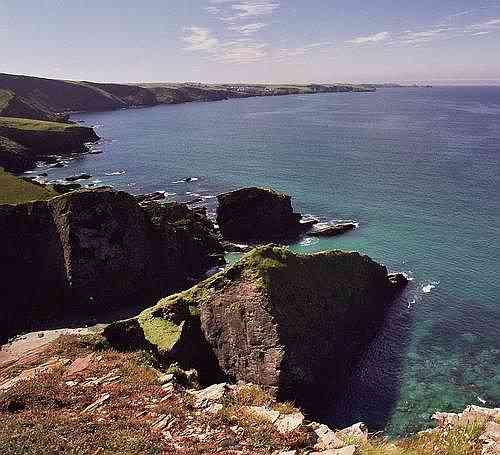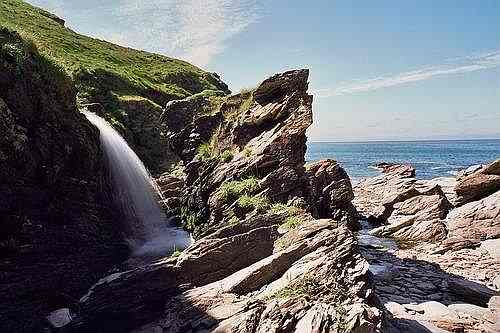 Views on the coastal path to Port Isaac
Bodmin moor (picture taken at the top of Roughtor)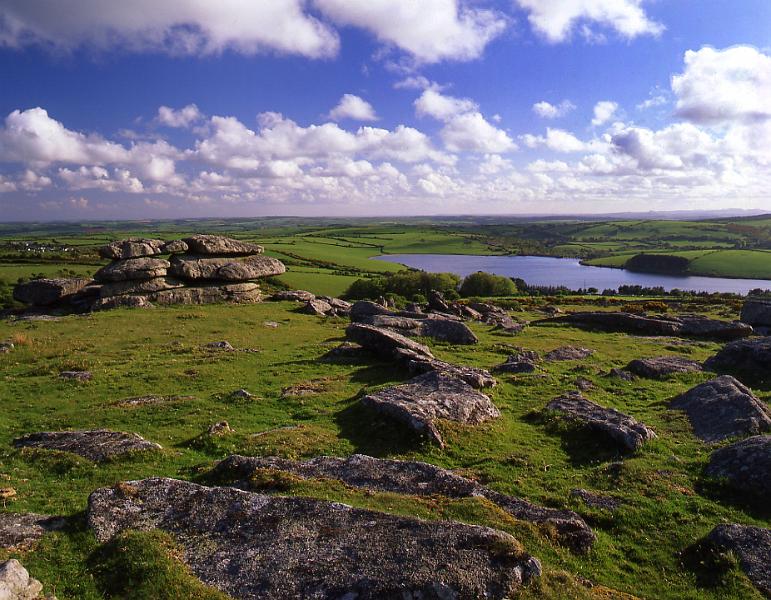 Dominating the skyline to the southeast of Delabole is Roughtor, the second highest tor on Bodmin Moor. From the top on a clear day, the north and the south coast of Cornwall can be seen. This can be achieved by a half an hours walk from the car park at the bottom, which can be accessed by a long narrow road from Tregoodwell near Camelford. Bronze Age remains abound on the moor, and a mile away to the south is Brown Willy, the highest tor in Cornwall. At the summit of Roughtor is a memorial to the men of the Wessex Division, who fell in the second world war. At the foot of Roughtor by the stream, will be found the memorial to Charlotte Dymond, the victim of a Victorian Murder.
National Trust
Click here
(or click the picture below) to see the many beautiful National Trust locations around us, you'll be pleasantly suprised by just how many are within easy driving distance of our site.

There's so much to do in Newquay - at any time! The real test of a resort is a day when the sun is in, not out. How much is there to do without resorting to the television or the car? Featured throughout the official Guide,
tailor made for when sand or sea are ruled out.
The Lost Gardens of Heligan - St Austell
Recently voted "The Nation's Favourite Garden" by BBC Gardeners' World viewers, the award-winning restoration of Heligan's productive gardens is only one of many features which combine to create a destination with a breadth of interest around the year. In excess of 200 acres are open to the public, including a magnificent complex of walled gardens, and 22 acres of subtropical 'jungle' valley.

Beyond the gardens, visitors are encouraged to explore woodland, lakeside and farm walks through beautiful Cornish countryside, where sustainable management practices promote habitat conservation, and a pioneering new wildlife project offers visitors a close-up view of wildlife native to the estate. <visit website>
Pencarrow House - Bodmin
Pencarrow estate has been the home of the Molesworth family and their descendants sice Elizabethan times. A guided tour around the 50 room Georgian mansion does much more than display a superb collection of antique furniture, paintings and porcelain; it makes the family's history come alive whilst having that warmth which reminds you it is still the privately owned and lived in home of the Molesworth-St Aubyn family.

Pencarrow is approached by a magnificent mile-long carriage drive. Around the Palladian mansion are formal gardens, a large Victorian rock garden and 50 acres of parkland, lake and woodland with more than 700 varieties of rhododendrons and many camellias, easily accessible along well-maintained footpaths. There are lovely Tea Rooms, and a Wendy House with plenty of toys...<visit website>
Lanhydrock - Bodmin

Magnificent late Victorian country house with extensive servants' quarters, gardens and wooded estate

One of the most fascinating and complete late 19th-century houses in England, Lanhydrock is full of period atmosphere. Although the gatehouse and north wing (with magnificent 32yd-long gallery with plaster ceiling) survive from the 17th century, the rest of the house was rebuilt following a disastrous fire in 1881. The new house featured the latest in contemporary living, including central heating. The garden has a stunning collection of magnolias, rhododendrons and camellias, and offers fine colours right through into autumn. All this is set in a glorious estate of 364ha (900 acres) of woods and parkland running down to the River Fowey, with an extensive network of footpaths. <visit website>
Trerice - Newquay
Elizabethan manor house with fine interiors and delightful garden

Set in a beautiful secluded spot, the house contains fine fireplaces, plaster ceilings, oak and walnut furniture, interesting clocks, needlework and Stuart portraits. The highlight of the interior is the magnificent Great Chamber with its splendid barrel ceiling. The garden has some unusual plants and an orchard with old varieties of fruit trees. In the hayloft behind the Great Barn is an exhibition on the history of the lawnmower. Visitors are welcome to play 'Kayles' (Cornish skittles) on the parade ground. <visit website>
Tintagel Castle

Tintagel Castle stands on the wild and rugged north coast of Cornwall, suffering much erosion over the centuries. The site is split into two distinct segments: the landward section containing the remains of the upper and lower wards that stand rather precariously on the edge of a crumbling precipice; and the inner ward that lies on the narrow ridge linking the island to the mainland.

It is not known for certain who built the medieval castle but evidence suggests it was Richard, Earl of Cornwall (brother to Henry III), as he acquired the site c1234, which seems to coincide with the date of the current remains.

The castle was not inhabited for very long, as documented evidence records that the castle was in poor repair during the 14th century...<visit website>
The Eden Project - Bodelva
The Eden site is bigger than it looks. There's a lot of walking if you want to see it all so please bear in mind that a rewarding visit can also be a tiring one. A land train runs between the main site and Visitor Centre to save you the steepest climb, but you will still face some slopes within the Biodomes. Manual wheelchairs are available on a first come first served basis.

Remember: Tropical plants like it hot and the Humid Tropics Biodome can reach 28oC (80oF). Some cloakroom space is available in the Biodome link. There is an exit near the Malaysian House (H.03) if you are finding it uncomfortable and a cool room further up in tropical South America (H.05) for emergencies. The Biodomes let through UV light so you can get sunburnt – remember suncream and hats on sunny days. <visit website>